Family Resources
Below you will find information and links to resouces that can be used by your family during the school closure. This includes information on checking out Chromebooks and where to find food and internet access.
Child Find
Child find is a component of the Individuals with Disabilities Education Act (IDEA '04) that requires Public Education Agencies (PEA) to locate, identify, and evaluate all children with disabilities, aged birth through 21, located within their boundaries of responsibility who are in need of early intervention or special education services. Click link for more information
A Message from Tolleson Mayor Ana Tovar (UPDATED 12/2/2020)
Tolleson Mayor, Ana Tovar, has posted this message regarding free COVID-19 testing. The city of Tolleson will now have a permament, 24-hour, 7-days a week, site for COVID-19 testing at the Tolleson City Hall parking lot. The turn-around time for results is within 2-4 days. Please view the link below and take advantage if you are not feeling well.
A Message from Tolleson Mayor Ana Tovar
Updated COVID-19 Guidance
General COVID-19 Information
Free WiFi
Here is a link for Connect Arizona. This will give you a map of areas that will allow you to connect to free WiFi hotspots, including the Tolleson Public Library.
Home Learning
Food
PLC Charter Schools – Arts Academy at Estrella Mountain will be providing free grab and go breakfast and lunch for children. Any child 18 and under can pick up a meal to enjoy at home while the school is closed. You do not need to be a student at AAEM to receive a meal. We are committed to serving the nutritional needs of our community during this period of school closures. You can drive in or walk up to the designated location set up on our campus to receive meals. Hours will be Tuesdays and Thursdays from 6am to 9:30am through June 30th. Breakfast and lunch will both be available for pick up at this time (2 days of meals on Tuesday and 3 days of meals on Thursday). Click here for the full letter.
Click on the flyers below for the full PDF version;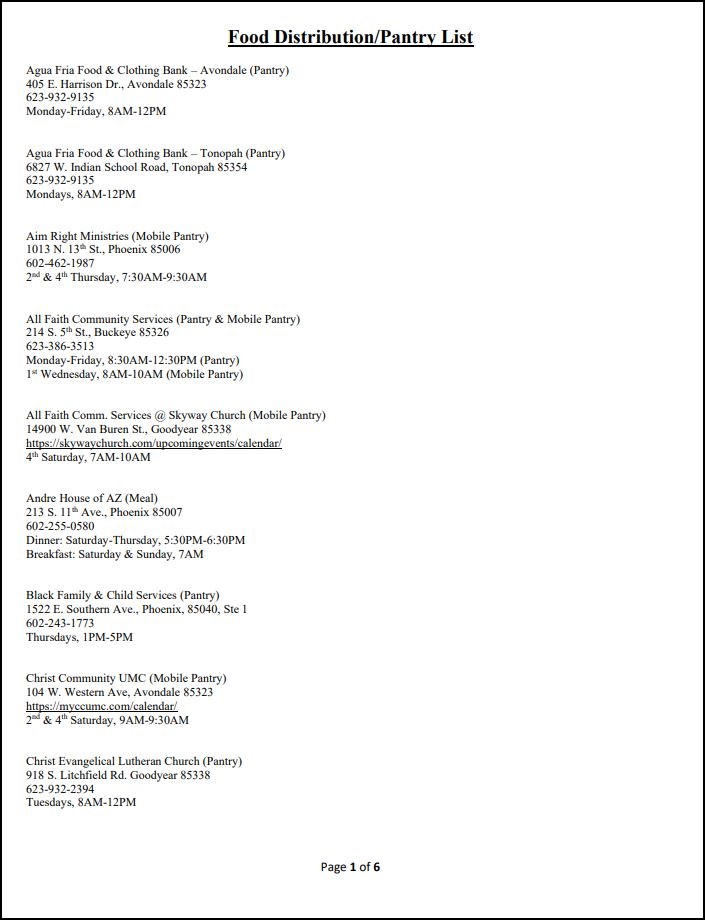 Internet Access
For those that would like internet access at home, there are low-cost programs available.
For those that don't have WiFi at home, you can use the WiFi at AAEM. The parking spaces that have the best connection are shown below. Click on the picture for a PDF version.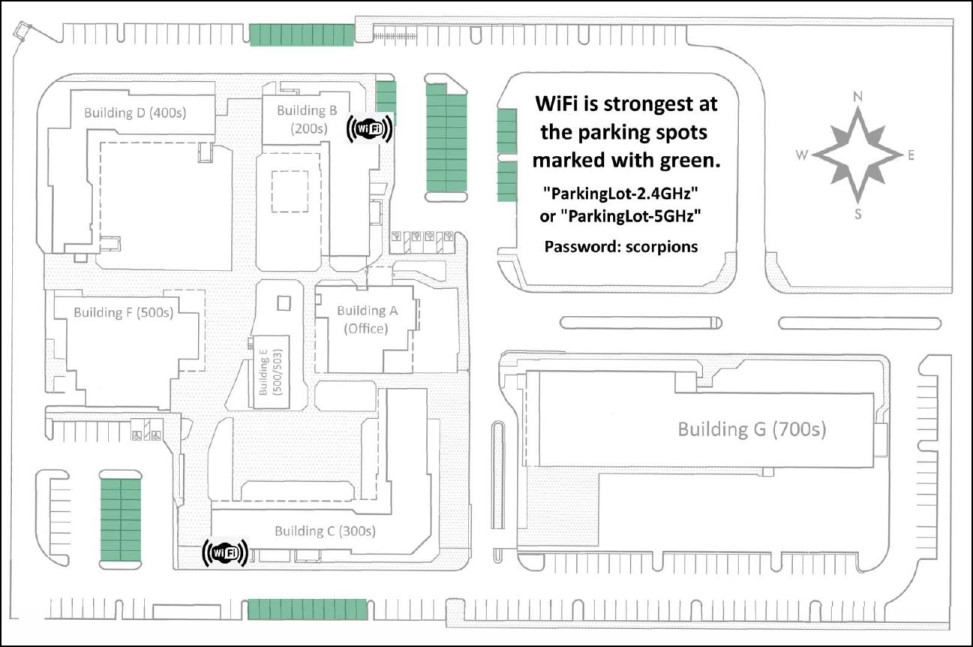 Chromebooks
Thank you to everyone that completed the Parent-Guardian Survey. If you did not complete it, please do so now. If you have completed the survey and requested a Chromebook, please print and fill out the Chromebook Checkout Form / Formulario de prestamo de Chromebook. Forms will also be available during the Chromebook distribution times below.
Date
Lastname A-M
Lastname N-Z

Friday, 4/3

10am - 11am

11am - 12pm

Tuesday, 4/7

6am - 8am

8am - 10am

Wednesday, 4/8

5pm - 7pm

Thursday, 4/9

8am - 10am

6am - 8am

Tuesday, 4/14
6:30am - 9:30am
Thursday, 4/16
6:30am - 9:30am