Family Resources
Below you will find information and links to resouces that can be used by your family during the pademic. This includes information on free COVID-19 testing, free health screenings and where to find food and internet access.
Free Health Screenings
Friday, October 27th from 4pm-7pm, there will be a mobile unit offering free blood pressure check, blood glucose check, weight & height and Covid-19 vaccinations. You can resgister at povaccine.azdhs.gov or you can call 2-1-1 to schedule an appointment. Click the link to see the flyer: https://nmcdn.io/e186d21f8c7946a19faed23c3da2f0da/14a43bdb96f04ed2b81161dc6d272eaf/files/Arts-Academy_10-29-21.pdf
Free COVID-19 Testing on Campus
Monday - Thursday; 9:00am - 2:00pm & 3:30pm - 6:00pm, Friday: 9:00am - 12:30pm & 1:30pm - 6:00pm. Tesitng is taking place in the south parking lot off of Lower Buckey Rd. To register scan the QR code on the flyer or visit GoGetTested.com
Click the link to access flyer and QR code: https://nmcdn.io/e186d21f8c7946a19faed23c3da2f0da/14a43bdb96f04ed2b81161dc6d272eaf/files/Estrella-Mountain-Flier.jpg
Child Find
Child find is a component of the Individuals with Disabilities Education Act (IDEA '04) that requires Public Education Agencies (PEA) to locate, identify, and evaluate all children with disabilities, aged birth through 21, located within their boundaries of responsibility who are in need of early intervention or special education services. Click link for more information
Updated COVID-19 Guidance
General COVID-19 Information
Free WiFi
Here is a link for Connect Arizona. This will give you a map of areas that will allow you to connect to free WiFi hotspots, including the Tolleson Public Library.
Home Learning
Food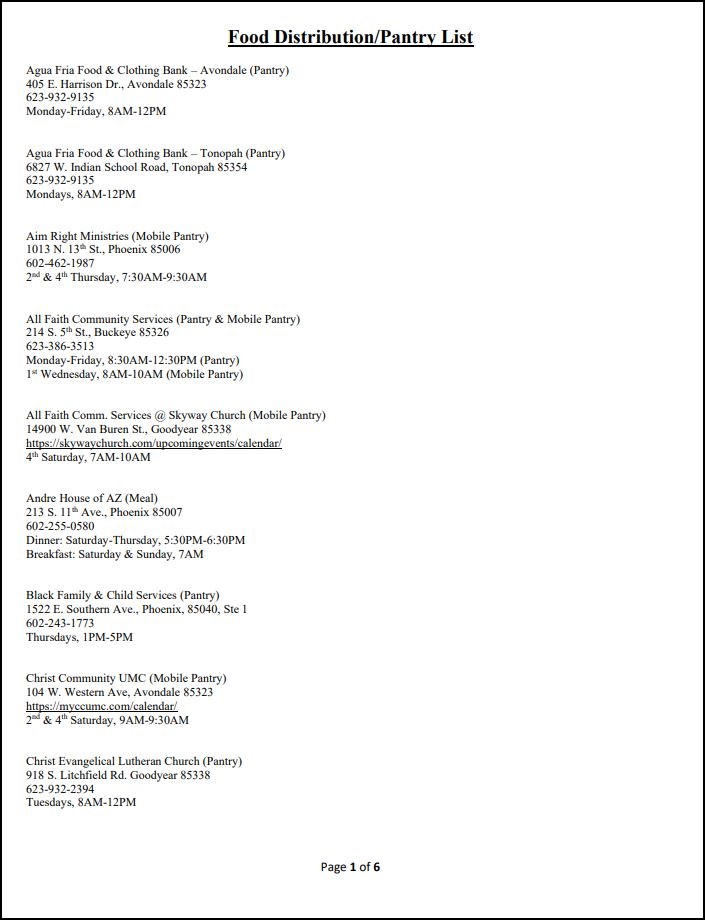 Internet Access
For those that would like internet access at home, there are low-cost programs available.
For those that don't have WiFi at home, you can use the WiFi at AAEM. The parking spaces that have the best connection are shown below. Click on the picture for a PDF version.