Family Resources
Below you will find information and links to resouces that can be used by your family. This includes information on where to find food and internet access.
Free WiFi
Here is a link for Connect Arizona. This will give you a map of areas that will allow you to connect to free WiFi hotspots, including the Tolleson Public Library.
Home Learning
Food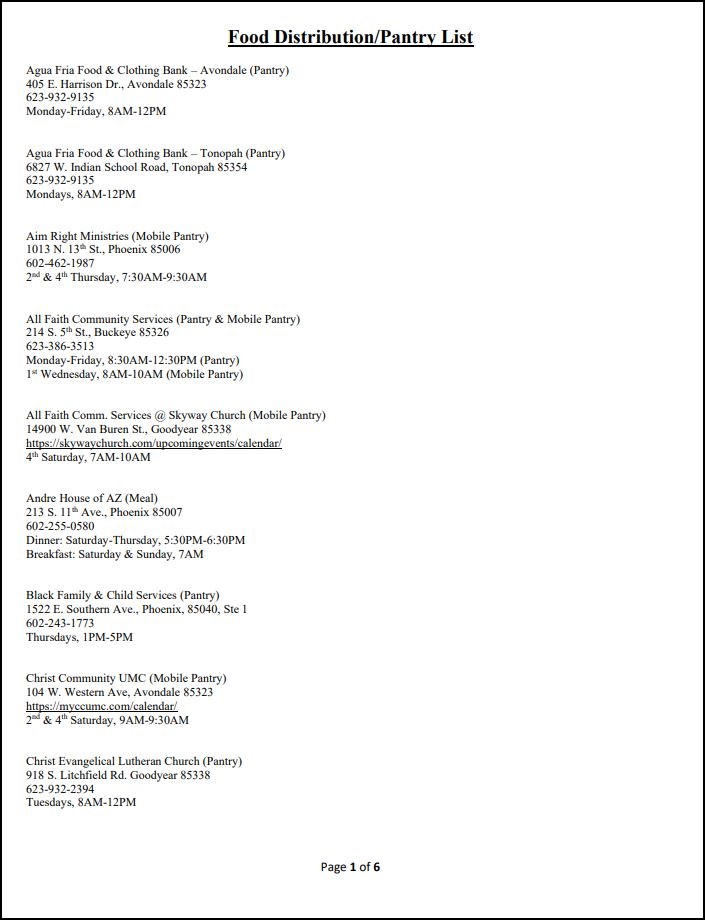 Internet Access
For those that would like internet access at home, there are low-cost programs available.
For those that don't have WiFi at home, you can use the WiFi at AAEM. The parking spaces that have the best connection are shown below. Click on the picture for a PDF version.